Here's a quick guide on how to invest in a campaign through Ethis.
Step 1: Join Our Crowd
Before investing with us, you would first need to create your Ethis Account. You can also create an account via our quick sign up using your Facebook, Twitter, or Google account.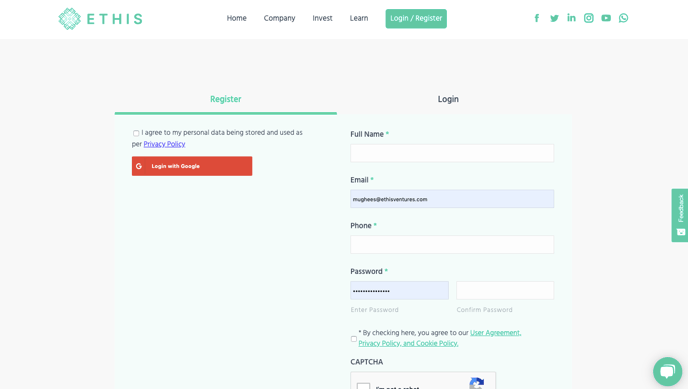 Step 2: Check Out Our Campaigns
You can find our active campaigns by clicking Invest on the top menu bar.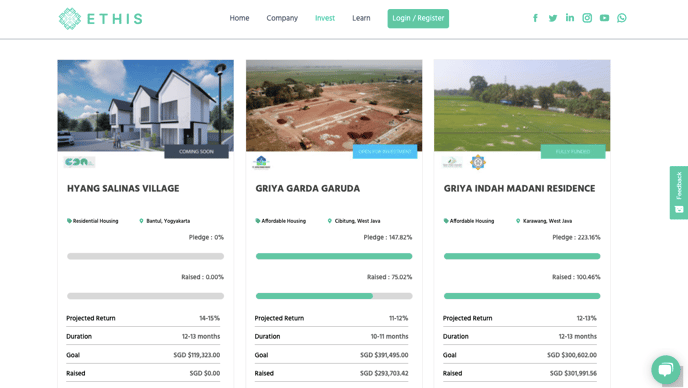 Click on the campaign that you are interested in.
Open: Campaign is available
Fully Funded: Campaign has recently closed
On-going: Campaign is in development
Successful Payout: Campaign has successfully completed with payout being made to investors
Step 3: Read Campaign Details
This is the most important step before you start investing. Read and understand the campaign details especially on the project risks that come along with the campaign.
You can always schedule a call with us if you need further assistance or information on the campaign.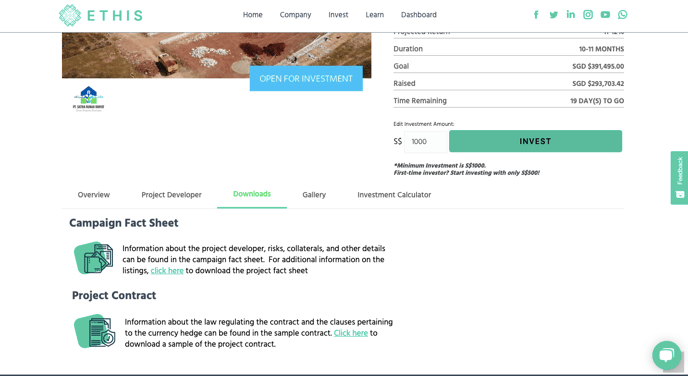 Tips: Download the Campaign Facts and the Sample Contract for an easier reference or to be shared with your friends!
Step 4: Insert Investment Amount
Our general minimum investment amount is SGD 1,000. However, we are giving first-time investors the opportunity to invest as low as SGD 500 to experience investing with us.
For investors looking to invest more than SGD 20,000, SGD 100,000 and SGD 350,000 we offer more attractive profit returns for you. For more details, contact us here.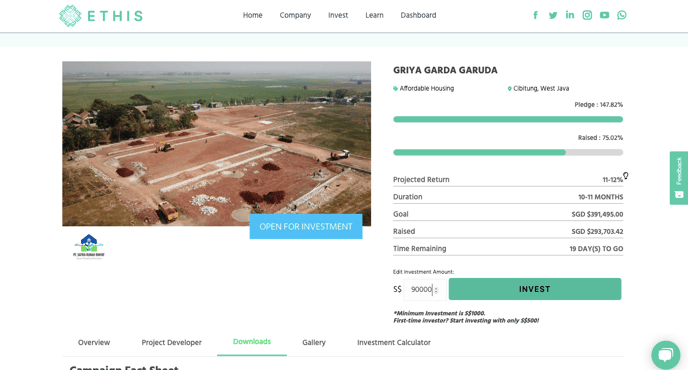 Step 5: Confirm Your Details and Check the Terms and Conditions Box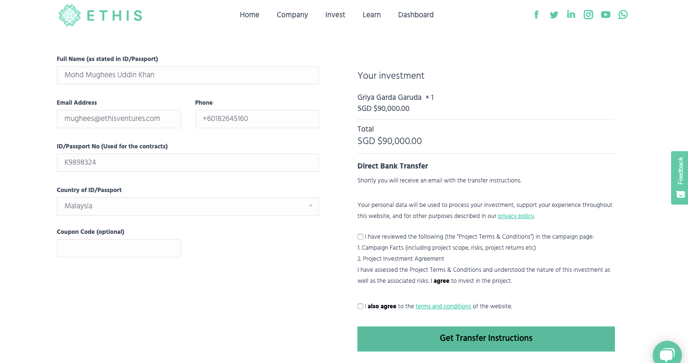 Step 6: Transfer Your Investment Amount
Upon completing Step 5, we will send you an email on EthisCrowd banking details and you can start transferring your investment amount.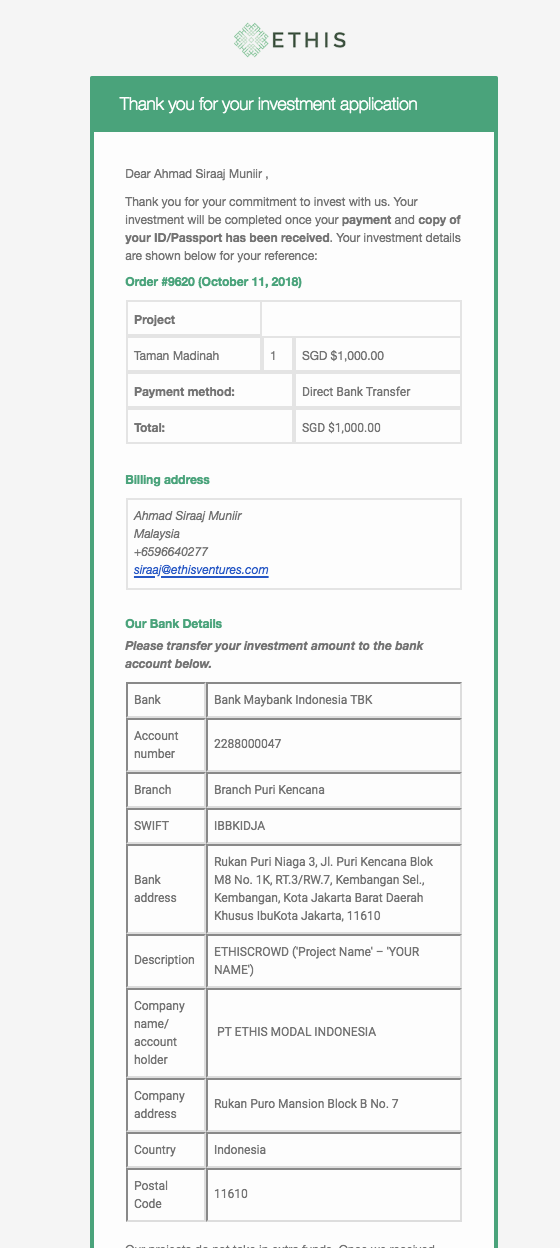 Step 6: Send us your Transfer Proof and ID/Passport
Once you have done the transfer, please make sure to send us both your ID/Passport and Transfer Proof for us to verify your investments. Send it to investment@ethisc.co
Step 7: Receive your Contract
Once the money has reached our account, we will send you the contract.
There's no requirement for you to sign the contract.